This past year, Coastal Carolina University, located in Conway, South Carolina, put itself on the map in a major way. The Coastal Carolina baseball team won the 2016 College World Series in Omaha and became National Champions!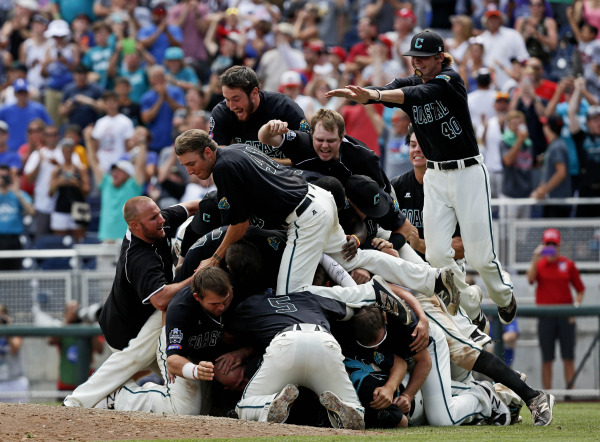 Brittain Resorts and Hotels is not only excited about the recent success of the Chanticleer baseball team – but is thrilled to announce that it is now the official hotel sponsor of Coastal Carolina University Baseball team. We are excited about the opportunity to support our local college baseball team.

Last year the Chanticleers had a successful season – with a record of 55 wins and 18 losses and a Big South record of 21 wins and only 3 losses. Upon making it to Omaha for the College World Series, they experienced an immediate victory as they defeated the #1 seed Florida Gators – 2 to 1. They advanced and only ended up losing one game in the five game series. Advancing to the Championship series, they lost to the Arizona Wildcats in Game 1, but quickly recovered with back-to-back wins in Games 2 and 3. These two wins led them to become the 2016 National Champions!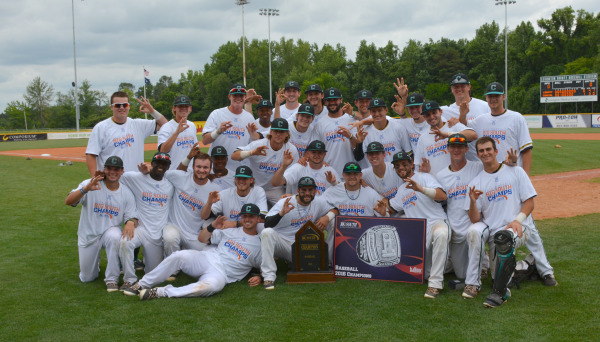 Not only did the team experience a huge win, but their coach, Coach Gary Gilmore also received high honors as he was awarded the National Coach of the Year Award by National Collegiate Baseball Writers Association, American Baseball Coaches Association, Collegiate Baseball newspaper and HERO Sports. The coach completed his 21st year at his alma mater and led the team to its 55th win of the season – which was the best win total in the NCAA and tied a school record for wins in a season.
The Chanticleers are striving hard to have another incredible season this year. Led by Coach Gilmore, they will play hard as a team to defend their National Championship title. You can click here for their full 2017 schedule. And if you're unable to attend a game in person, you can cheer them on and watch them through their online GameCentral portal here.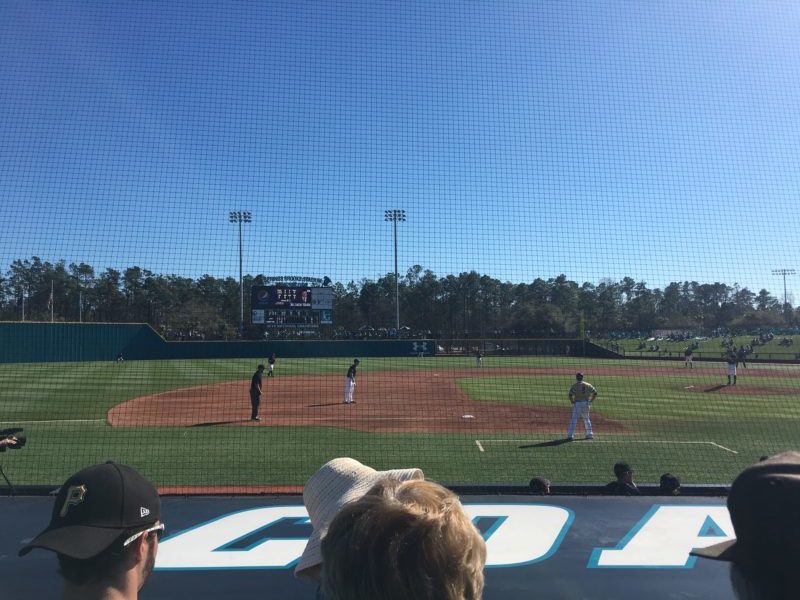 When you attend a Coastal Carolina baseball game this season, you'll notice a new sponsor banner in the outfield and will find yourself watching a video highlighting oceanfront resorts on the jumbotron between innings. These are just a few ways that Brittain Resorts and Hotels is showcasing their support and excitement about becoming an official sponsor of the CCU baseball team. We are proud to stand behind such an amazing university! So whether you're coming in town to watch your child play or are a part of an athletic team playing the Chanticleers in a weekend long tournament, Brittain Resorts and Hotels has your accommodation needs covered. If you're in town, make sure to cheer on the Chanticleers and we look forward to seeing you at the ballpark!