Assistant Chief Engineer
Ocean Reef Resort
WE ARE MORE THAN JUST A WORKPLACE…
We love what we do! As leaders in the area's hospitality industry, our company is rooted in a strong, caring culture steeped in rich history and respect.
Joining our team means being a part of a flourishing, culturally diverse, and dynamic group of people focused on creating lasting memories. You will find your work rewarding as YOU make the difference to each of our guests. This is a place where friendships blossom and careers soar. As a company, we continue to grow and we hope you'll grow with us.
What can you look forward to?
Qualifying team members may also enjoy the following benefits:
Qualifying team members may enjoy the following benefits:
Health Plan, Health Savings Account, and Life Insurance benefit
Dental Plan
Paid Time Off and Bereavement Leave
401(k) retirement plan with company match
Vision
Long Term Care, Critical Illness, and Accident
Short-Term Disability
Personal Cancer Protection
Jury Duty Pay
Tuition Reimbursement
Resort Accommodation Discounts
Responsibilities of the Assistant Chief Engineer include, but are not limited to:
Communicate effectively, both verbally and in writing, to provide clear direction to team members. Assist Chief Engineer with training, coaching and counseling the maintenance and grounds team members while following company, state, and federal regulations.
Implement and manage programs for the operation and maintenance of all guest rooms, associate areas, equipment, physical structures and landscaping. Ensure all emergency procedures are trained and implemented.
Plan and execute major capital improvement projects and renovations
Demonstrate positive leadership characteristics which inspire team members to exceed standards, and promote team empowerment.
Knowledge of OSHA and safety standards within the maintenance department.
Delegate duties and projects with consistent follow up.
Work with homeowner services, as they are the key to our success.
Supportive Functions
Maintain clean and organized work area.
Promptly resolves any guest complaints or issues.
Reports and resolves any unsafe work condition to the Chief Engineer or General Manager.
Participates with peer managers in meetings, property goals and initiatives.
Effective communicator to peer managers.
Interrogate and reprogram entry door locks.
Other duties, as assigned by the Chief Engineer or General Manager.
What are we looking for?
Previous experience managing a team of maintenance associates through motivation, coaching and development.
The ability to anticipate customer needs, change goals and direction quickly and multitask.
Working knowledge of rooms management systems.
Capable of using independent judgment/solid decision making skills.
Proven comfort and experience to interact effectively with all levels of management, guests, associates, and homeowners, both inside and outside of the organization.
Activator/self-motivated to accomplish goals, with a strong sense of responsibility.
Proficiency with general office PC applications (i.e. word processing, spreadsheets, databases).
Demonstrated sound organizational, coordinating and personal interface skills.
Demonstrated excellent written and verbal communication skills.
Proven job reliability, diligence, dedication and attention to detail.
IQWare knowledge and experience preferred
HVAC and CPO licenses are a plus
Due to the cyclical nature of the hospitality business, team members may be required to work varying schedules to reflect the business needs of the resort, including weekends and holidays.
We are an Equal Opportunity Employer of all qualified individuals, including minorities, women, veterans & individuals with disabilities. We participate in E-Verify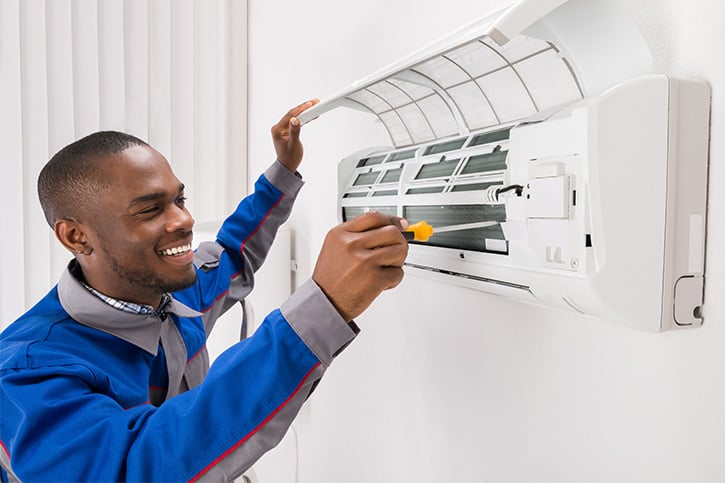 Follow us @brittainresorts