WE ARE MORE THAN JUST A WORKPLACE…
We love what we do!  As leaders in the area's hospitality industry, our company is rooted in a strong, caring culture steeped in rich history and respect. Joining our team means being a part of a flourishing, culturally diverse, and dynamic group of people focused on creating lasting memories. You will find your work rewarding as YOU make the difference to each of our guests. This is a place where friendships blossom and careers soar. As a company, we continue to grow and we hope you'll grow with us.
Certified Pool Operator responsibilities include, but are not limited to;
Operates, repairs, maintains, and cleans mechanical equipment for pool operation including water filtration and chemical purification systems, intake and outlet valves, chemical feeders, pumps, compressors, seals, vacuum equipment, and chlorine metering devices

Regulates water temperature and levels, determines and implements preventive maintenance program for pool operation

Operates and maintains pool heater system and participates in major repairs,restarts, reflags, and resets pilot and electrical boiler system and system alarms

Insures non-mechanical pool equipment meets code specifications

Coordinates walk-through inspections of pool facilities and takes necessary corrective action

Oversees shut down for annual and emergency maintenance procedures

Monitors building operations and insures sanitation codes are met; stores toxic chemicals

Sanitizes swim decks and acid-washes pool, decks, gutters, and filters; vacuums pool floors; replaces underwater lights

Submits water samples for health department testing; tests and maintains pool chemical levels; tests and services safety equipment; administers first aid, CPR and automated external defibrillation (AED) when necessary; complies with health and safety codes.

Prepares bid specifications for contracted work; prepares equipment specifications for purchases and bids; oversees and inspects contracted work; prepares and maintains work requests, facility reports, and pool service and other reports.

Promptly responds to front desk reports of guest problems or concerns, informs the front desk when action is complete

Maintains all storage areas, shops and mechanical areas in a clean, safe and secure manner, reporting to the Chief Engineer any corrective actions that need to be taken.

Keeps Chief Engineer promptly and fully informed of all problems or unusual matters of significance so that prompt corrective action can be taken
What are we looking for?
Experience in resort maintenance necessary

Must possess or obtain within one year of appointment a South Carolina Pool Operator's certificate

Willing and able to work early mornings, starting around 5am

Must possess adequate vision to distinguish colors and shades of color.

Must have good knowledge of: safety, and health codes for public swimming pools; safety procedures for storing, handling, and using toxic chemicals

Must be able to stand for long periods of time

Must be able to lift 50+ pounds.

Observant and Proactive

Responsibility, reliability and honesty

Teamwork and collaboration

Able to perform job duties with a minimum of disruption to the guest



What can you look forward to?
Qualifying team members may enjoy the following benefits:
Health Plan, Health Savings Account, and Life Insurance benefit

Dental Plan

Paid Time Off and Bereavement Leave

401(k) retirement plan with company match

Vision

Long Term Care, Critical Illness, and Accident

Short-Term Disability

Personal Cancer Protection

Jury Duty Pay

Tuition Reimbursement

Resort Accommodation Discounts



Due to the cyclical nature of the hospitality business, team members may be required to work varying schedules to reflect the business needs of the resort, including weekends and holidays.

We are an Equal Opportunity Employer of all qualified individuals, including minorities, women, veterans & individuals with disabilities. We participate in E-Verify.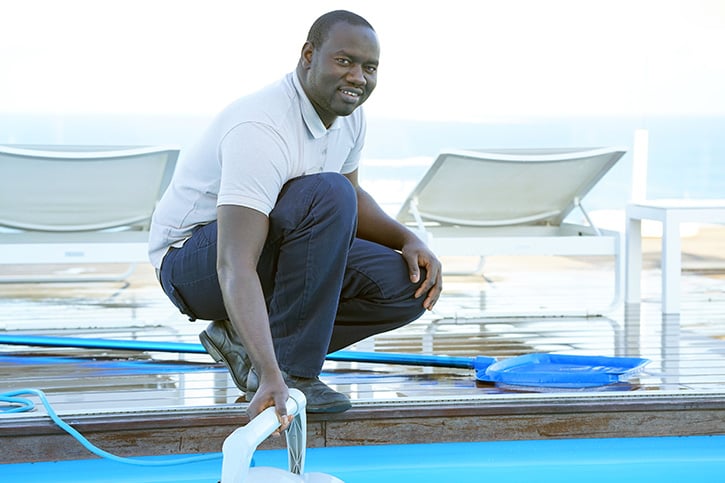 Hiring Location
North Beach Resort & Villas
Address
719 North beach Blvd
North Myrtle Beach SC, 29582
Employment Type
Full Time
Additional Openings
Compass Cove Resort