Guest Services Greeter
The Strand
JOIN OUR TEAM TODAY AND RECEIVE $1,000.00* NEW HIRE BONUS!
WE ARE MORE THAN JUST A WORKPLACE…
We love what we do! As leaders in the area's hospitality industry, our company is rooted in a strong, caring culture steeped in rich history and respect.
Joining our team means being a part of a flourishing, culturally diverse, and dynamic group of people focused on creating lasting memories. You will find your work rewarding as YOU make the difference to each of our guests. This is a place where friendships blossom and careers soar. As a company, we continue to grow and we hope you will grow with us.
Guest Services Greeter responsibilities include, but are not limited to:
Greets all guests as they enter the lobby
Ensures that all guests are maintaining social distancing
Enforces one person per party policy in the lobby while checking-in
Provides masks, hand sanitizer, etc. to guests as they enter
Maintains sanitation and cleanliness standards
Directs and interacts with guests as needed
Follows all health, safety and sanitation guidelines
Completes other duties as assigned by Management
What are we looking for?
Must be able to communicate clearly and professionally with guests, coworkers and managers
Must have a positive attitude while performing tasks
Must be able to stand for long periods of time
Performs all duties and responsibilities in a timely and efficient manner in accordance with company policies and procedures
Projects a favorable image of the property to the public at all times by following the property's grooming and dress standards
Strong attention and care to details
Responsibility, reliability and honesty
Teamwork and collaboration
What can you look forward to?
*NEW HIRE BONUS- $1,000.00, which is awarded as follows: $100 after one week of employment, $400 after completion of 160 hours worked and an additional $500 after 90 days!
Qualifying team members may also enjoy the following benefits:
ASSOCIATE REFERRAL BONUS – Current Associates that refer new associates receive a $500.00 bonus after the new associate has worked 160 Hours!
Health Plan, Health Savings Account, and Life Insurance benefit
Dental Plan
Paid Time Off and Bereavement Leave
401(k) retirement plan with company match
Vision
Long Term Care, Critical Illness, and Accident
Short-Term Disability
Personal Cancer Protection
Jury Duty Pay
Tuition Reimbursement
Resort Accommodation Discounts
Due to the cyclical nature of the hospitality business, team members may be required to work varying schedules to reflect the business needs of the resort, including weekends and holidays.
To learn more or to apply, visit our website at www.brittainhospitality.com!
We are an Equal Opportunity Employer of all qualified individuals, including minorities, women, veterans & individuals with disabilities. We participate in E-Verify.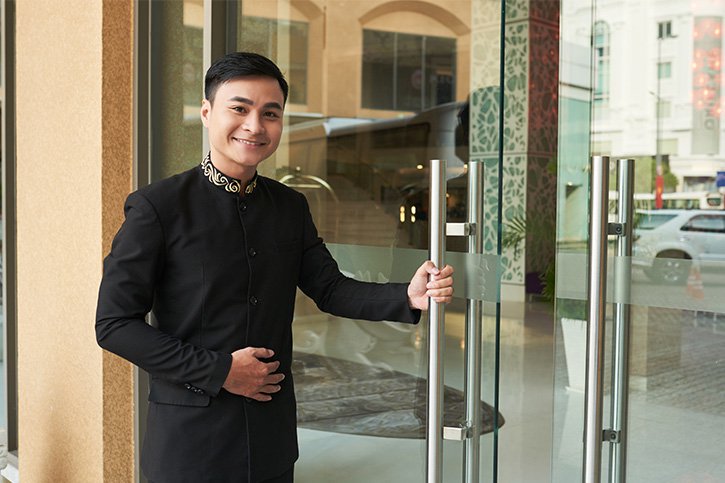 Follow us @brittainresorts