Housekeeping Administrative Assistant
Caribbean Resort & Villas
WE ARE MORE THAN JUST A WORKPLACE… 
We love what we do!  As leaders in the area's hospitality industry, our company is rooted in a strong, caring culture steeped in rich history and respect. 
Joining our team means being a part of a flourishing, culturally diverse, and dynamic group of people focused on creating lasting memories. You will find your work rewarding as YOU make the difference to each of our guests. This is a place where friendships blossom and careers soar. As a company, we continue to grow and we hope you'll grow with us. 
Housekeeping Administrative Assistant responsibilities include, but are not limited to: 
Communicating with each building supervisor and inspector regarding departures, cleaning status, room moves, discrepancies, no-show's, VIP arrivals, and guest and employee requests.

Answering the telephone and appropriately responding to requests.

Maintaining all logs in the housekeeping department, including but not limited to: Employee key cards, radios, bed spreads, and deep cleans.

Auditing SDS books in each department to ensure they are maintained and updated.

Processing purchase orders and work orders, ordering supplies and coding invoice.

Logging lost and found items

Performing service call backs for in-house guests to ensure the highest quality of service

Other duties, as assigned by the Director of Housekeeping



What are we looking for? 

Passion for providing exceptional service to guests and team members

Strong attention and care to details; enjoyment of cleaning 

Responsibility, reliability and honesty

Teamwork and collaboration
What can you look forward to?
Qualifying team members may enjoy the following benefits:
Health Plan, Health Savings Account, and Life Insurance benefit

Dental Plan

Paid Time Off and Bereavement Leave

401(k) retirement plan with company match 

Vision

Long Term Care, Critical Illness, and Accident

Short-Term Disability

Personal Cancer Protection 

Jury Duty Pay

Tuition Reimbursement

Resort Accommodation Discounts
Due to the cyclical nature of the hospitality business, team members may be required to work varying schedules to reflect the business needs of the resort, including weekends and holidays.  
 We are an Equal Opportunity Employer of all qualified individuals, including minorities, women, veterans & individuals with disabilities. We participate in E-Verify.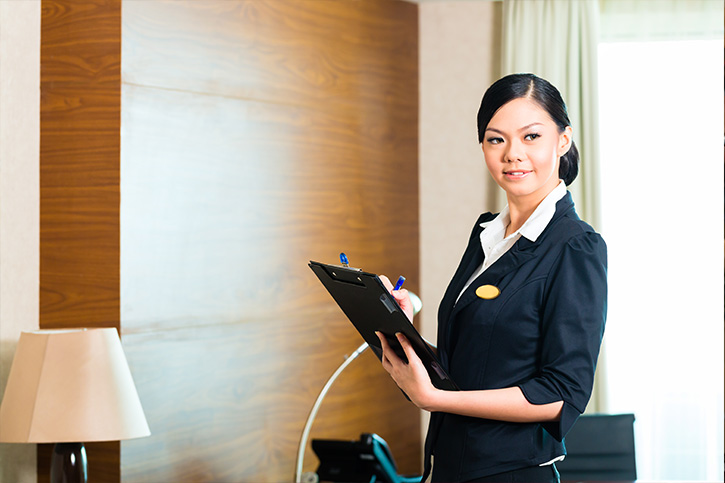 Follow us @brittainresorts