" Our mission is to enrich the lives of our team members, guests, partners and the communities we serve by delivering exceptional guest experiences, a supportive work environment and best-in-class returns to our owners. "
The foundation for Brittain Resorts & Hotels was laid long before the company was formed with roots beginning in 1943 at the historic Chesterfield Inn in the heart of Myrtle Beach, S.C. The entire Brittain family worked as a team, doing everything from making beds to washing dishes on the busy weekend nights while honing the ever-changing marketing and guest satisfaction skills that are paramount to establishing a robust repeat business base. Everyone worked hard and helped each other whenever necessary. Integrity and trust were and are ubiquitous even today. The most treasured assets were a person's word and reputation. A handshake was a binding contract.
These quality traits have remained a core part of the family-owned business of today and are the cornerstone for the company. You are invited to "take a vacation from ordinary" as you explore the reputation of integrity, exceptional dependability, and ultimate service provided by the Brittain Resorts & Hotels team of professionals. We have a simple philosophy when it comes to our owner's vacation property: We treat your property as if it were our own. You get peace of mind that we will care for your investment professionally, responsively, and with the focus of an experienced management team that will endeavor to maximize occupancy, keep your property well maintained and deal with any situation promptly.
There can be huge benefits to owning a vacation rental property. You not only get memorable vacations with family and friends but you can also list your property with us and make significant rental income. There can be additional tax benefits such as expense deductions and depreciation.
We love what we do. Our team of professionals practice the core competencies established by the Brittain family by devoting a tremendous amount of energy and time to remain current on market conditions as they balance maximizing rental revenue and maintaining your property.
Meeting the demands of all our property owners requires that we dominate three basic areas: legendary guest satisfaction, property management, and marketing.
Family | Service Excellence | Accessible | Stewardship | Teamwork | Integrity
DEMONSTRATE INTEGRITY
Relationships are critical and at the heart of every relationship is integrity. We demonstrate integrity by trusting, respecting and empowering our associates, and operating every day with authenticity, honesty and dependability. We are each accountable for doing the right thing.
TRUSTWORTHY
We are relentless in uncovering and sharing the truth and being honest with ourselves, our associates, our partners, and the community at large. We maintain the highest standards of professional and ethical practices.
WE RESPECT THE INDIVIDUAL
We respect individual feelings and contributions. We thoughtfully consider and encourage ideas and viewpoints, and embrace our differences. We thrive under high standards, prospering when individuals grow and excel at new challenges.
WE FOSTER TEAMWORK
We acknowledge that almost every interaction supports a part of a team, and through our collaborative efforts we align our common goals. We proactively engage others, which has a dramatic effect on efficiency and job satisfaction. We share best practices and ideas, and are engaged early in decision-making.
WE LISTEN
We pursue and value others' viewpoints, and desire to learn about sentiments different from our own. Through consistent two-way communication, internally and externally, we encourage fresh ideas to address business issues, and make Brittain Resorts & Hotels a better company.
" Our mission is to enrich the lives of our team members, guests,
partners, and the communities we serve by delivering exceptional
guest experiences, a supportive work environment
and best-in-class returns to our owners. "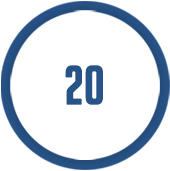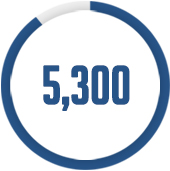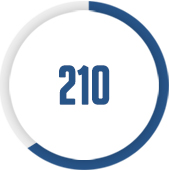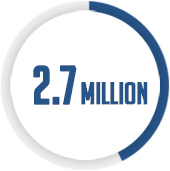 we proudly support
our community
Raised over $90,000 for the American Heart Association

Worked with Habitat for Humanity to sponsor the building of 2 homes

90% of employees pledge benefits to 41 local organizations

Collected over 3,400 lbs. of nonperishable food items for Helping Hands chapter

We proudly donate to the Boys & Girls Club of The Grand Strand

We proudly support The Village Group by making donations
TO GUESTS
We recognize the importance of vacations and will do everything possible to ensure that all guests have an exceptional experience.
TO unit owners
We will ensure that all owners feel that their property is cared for, respected, marketed and valued while generating the best return possible.
TO resort owners/partners
We will ensure that all levels of the property are managed to deliver a return on investment while delivering exceptional guest experiences.
TO our employees
We will ensure that all employees feel respected and valued and are properly trained to execute their job as part of the team.