When you're visiting Myrtle Beach, after a day filled with relaxing on the beach or experiencing all the many attractions the Grand Strand has to offer, don't let your exciting day end there. There are plenty of restaurants and bars that offer live music nightly! Here are a few spots to add to check out when you're staying with Brittain Resorts & Hotels:
Strong Waters Craft Cocktails & Kitchen
Located across from The Breakers Resort on Ocean and 21st is Strong Waters Craft Cocktail & Kitchen. They host live music Thursdays through Saturdays, from 7 pm to 10 pm. And while you listen, you can enjoy their prohibition-inspired cocktails and lowcountry dishes with a twist! Strong Waters also offers a wide variety of craft beer from all over the Carolinas. So make sure to stop by to see why their live music and atmosphere is the local bee's knees!
Sea Captain's House
Known for it's amazing views of the Atlantic Ocean and award-winning seafood, Sea Captain's House also hosts some great acoustic shows on their outdoor patio. During the spring and fall they offer live music from 6 pm to 9 pm, Thursdays through Saturdays, and nightly during the summer. So while you're waiting for a table for dinner, step outside and enjoy relaxing at one of their patio tables with a cold drink, the ocean breeze, and the sweet sounds of acoustic music!
Bourbon Street Bar & Grill
Myrtle Beach's Bourbon Street showcases some of the best regional and local music acts along the Grand Strand. They offer food specials, acoustic music, and bands playing a variety of musical genres. While you're visiting, be sure to stop in for a cold drink and live music that will keep you dancing all night long!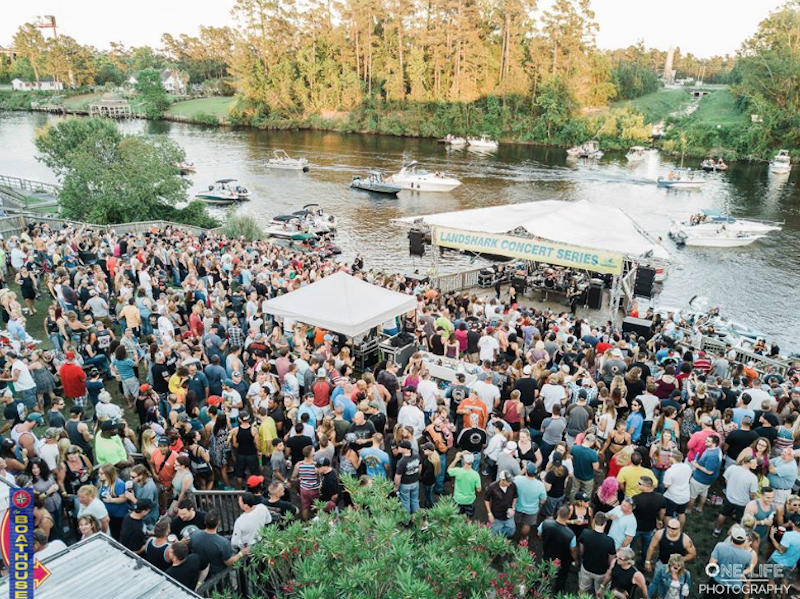 Boathouse Waterway Bar & Grill
Located on the Intracoastal Waterway in Myrtle Beach is the Boathouse, home to one of the "best backyards in town". Every Friday they offer free live music featuring Nashville's hottest "Up & Coming" country artists. During the summer they host the LandShark Summer Concert Series that includes a variety of bands playing everything from rock to reggae. Friday night shows start around 9 pm and Sunday concerts kickoff at 5 pm. If you're in town, make sure to stop by for a good time with amazing views of the waterway!
House of Blues
House of Blues is known across the nation as the place where live music feeds the soul. House of Blues Myrtle Beach hosts some of the biggest touring bands in the nation. During the summers they offer nightly Happy Hours with live music, as well as Sweet Water Sundays – featuring local reggae bands – all on their outdoor deck. Check out their live music schedule to see if your favorite band is playing or stop by to discover some new music!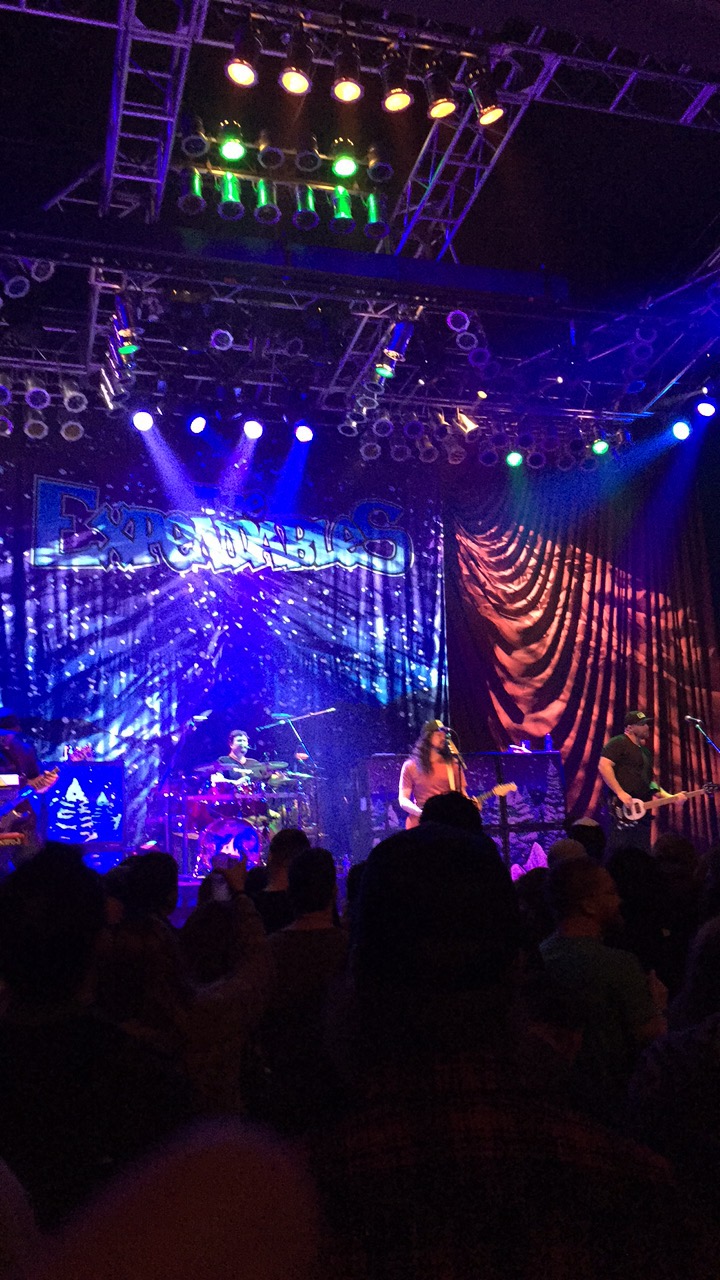 Crocodile Rocks
Crocodile Rocks, located in the heart of Celebrity Square at Broadway is home to the infamous dueling pianos. Grab a seat and sing along as the piano men cover all the classics from Billy Joel and Elton John to renditions of today's pop hits. You may find yourself clapping and singing along – and even tickling the ivories on the tables decorated like a piano keyboard! The dueling pianos begin at 7:30 pm.
Ocean Annie's Beach Bar
One of the biggest oceanfront parties along the Grand Strand is at Myrtle Beach's infamous Ocean Annie's Beach Bar. They feature live music on the pool deck and a menu full of delicious cocktails and cold beer. Ocean Annie's is open daily, March through October, from 11 am to 11 pm. Kick back with a tropical frozen drink and enjoy the sounds of the band and the backdrop of the ocean!
The Bowery
Right off the Myrtle Beach Boardwalk on Ocean Boulevard is The Bowery, a bar and music venue that's been part of the Myrtle Beach tradition since 1944. It's open 7 days a week, from 11 am to 4 am and features live music from The Bounty Hunters. On Sunday nights they host other guest bands. The Bowery was put on the map by the country super group ALABAMA, who was the house band from 1973-1980. They still consider the bar home and occasionally will make an appearance. Make sure to visit the Bowery for nonstop entertainment from the live music to the waitresses dancing and attempting to break records carrying the most mugs of beer at once!