Broadway at the Beach is a popular entertainment and restaurant complex located in the heart of Myrtle Beach. Between the combination of restaurant staples and the brand new establishments that have been introduced this past year, Broadway has decided to give you a taste of what it's all about by hosting an Inaugural Broadway at the Beach Restaurant Week. This event, which runs from February 3rd through February 12th, 2017, consists of certain restaurants featuring specials on various menu items and other locations featuring pre-fixe menus.
Some of the restaurants participating include:
Hard Rock Café
New look, same amazing taste! With all the flavor they've packed into their food, your taste buds will be rocking as hard as the bands at Hard Rock Café. They're featuring a special menu that starts with a choice of salad and main course selections including their juicy Hard Rock Hamburger, a Barbecue Pulled Pork Sandwich, Honey Mustard Grilled Chicken Sandwich or Twisted Mac and Cheese. Beverage is included – all for $20 a person.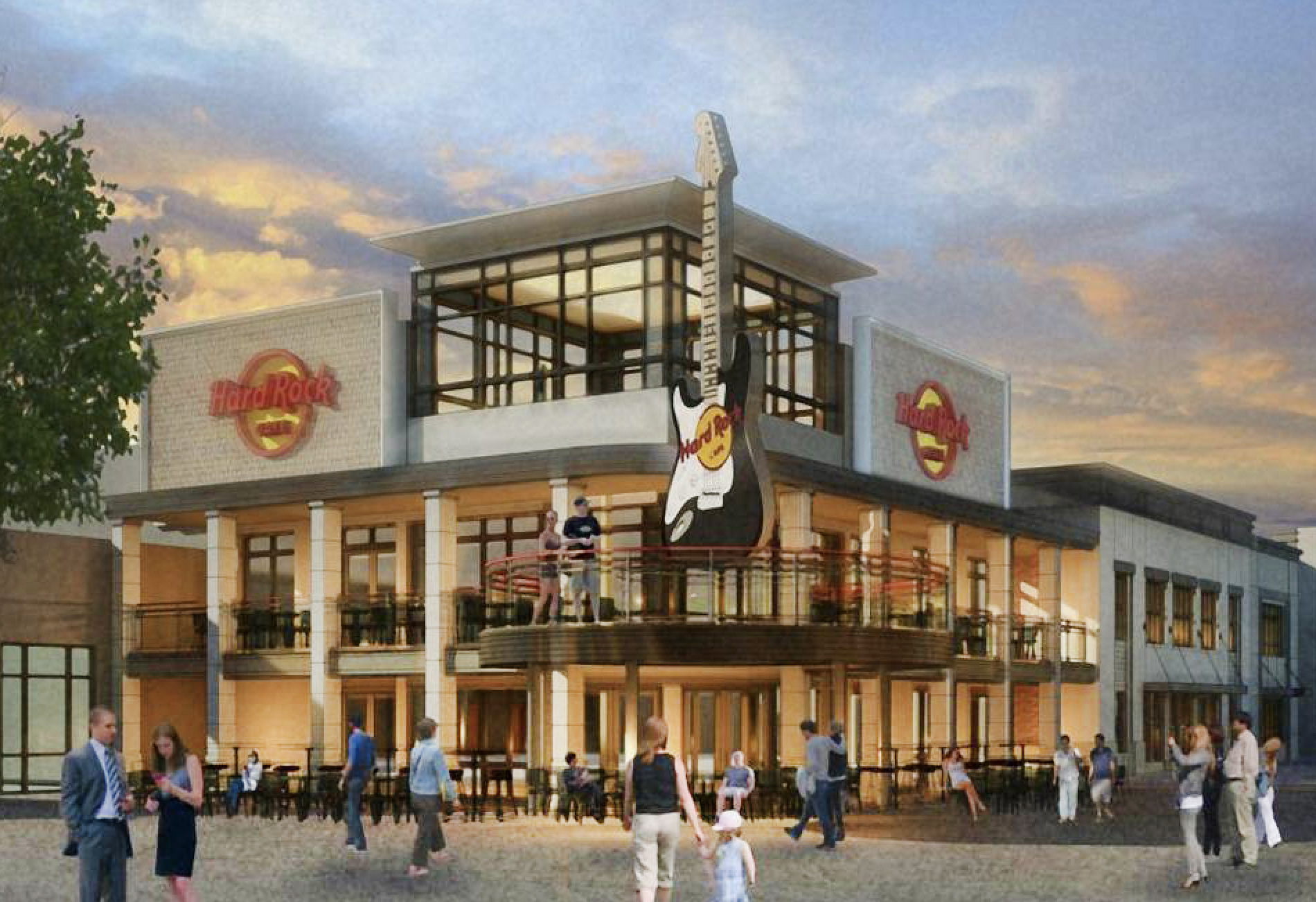 American Tap House
This American Gastropub is new to Broadway. They carry a huge selection of craft beers on tap as well as a creative list of cocktails. American Tap House has a unique wooden interior with bottles lining one wall in the colors of the American flag while the bar area has lots eclectic lights hanging from the ceiling by ropes. And their cuisine matches their fun atmosphere! Americans like to have choices and instead of just one, they're offering two menus for Restaurant Week. One is $25 and includes two items from their wide selection of small plates including BBQ Brisket Sliders, Korean BBQ Shrimp Street Tacos, and Bang Bang Grouper Bites, a side salad, non-alcoholic beverage and a dessert. The other menu is $30 and gives you the choice of full-size meal such as a 12oz Ribeye, Grouper, 8oz Filet or 10oz N.Y. Strip, a side salad, one non-alcoholic beverage and a dessert. Although beer isn't included in the pre-fixe menus, you might have to splurge for an Amber Ale to pair with your juicy steak.
Joe's Crab Shack
If you're craving seafood, head over to Joe's Crab Shack for their $28 three-course dinner. You'll have the choice of one appetizer including Clam Chowder, Lobster Bisque, or a salad, choice of one entrée such as a Crab Cake Dinner, Simply Grilled Salmon, Coconut Shrimp or Pasta Alfredo and of course, one dessert. It might be tough choice for dessert when it comes to choosing between the Chocolate Shark Attack that's topped with creamy vanilla ice cream or the Key Lime Pie.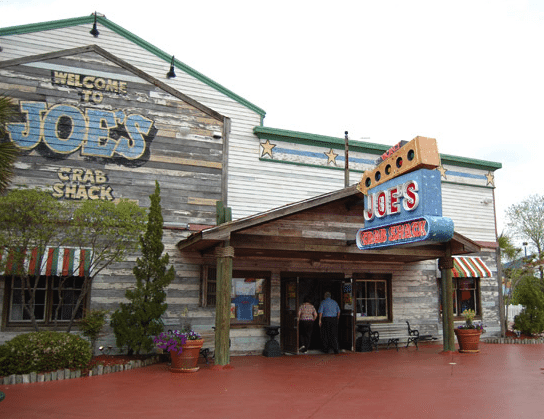 Wahlburgers
Another new restaurant on the beach scene is this creative burger joint, Wahlburgers. From the minds of the Walhburger brothers, this family-run business encourages making memories while enjoying burgers made from fresh ground beef, high-quality ingredients, and of course, lots of love. For Restaurant Week they are featuring four unique burgers including Tis' The Season Burger, Fiesta Burger, Alma's Favorite Chicken, BBQ Pulled Pork Mac N' Cheese, and Elvis in the Building – each piled high with creative, "outside-the-bun" toppings.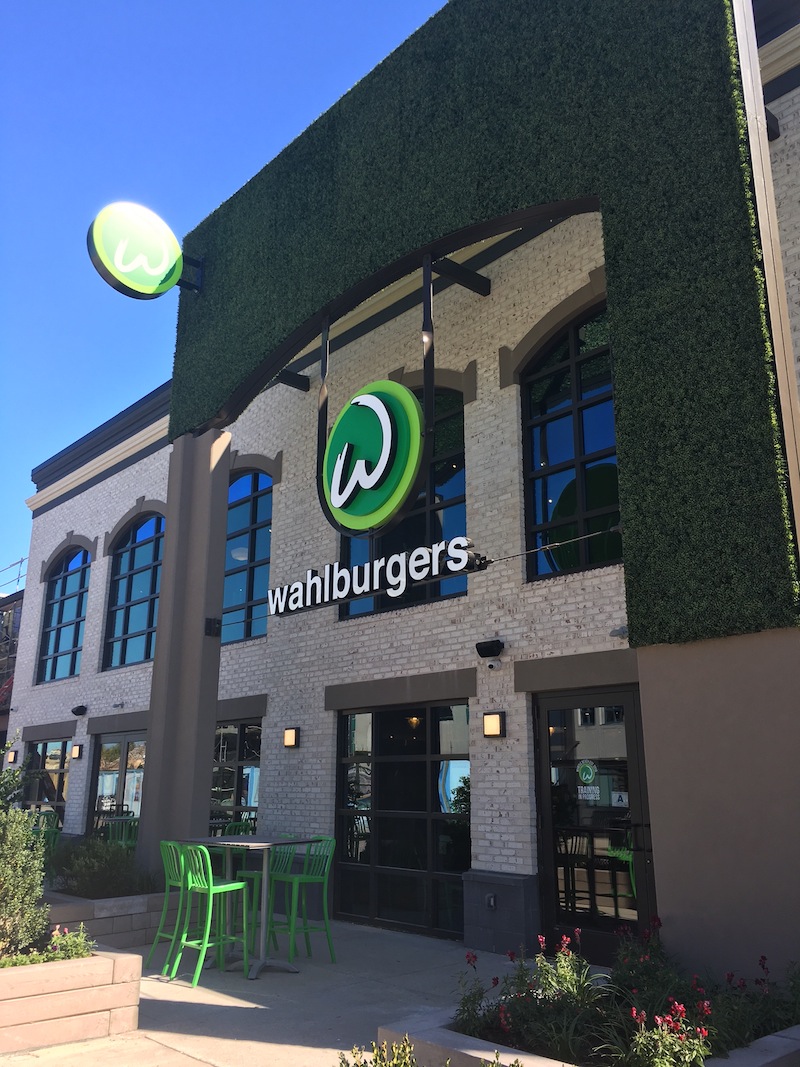 When you dine at one of these restaurants, you have the opportunity to enhance your experience with the addition of entertainment. If spend $75 or more during your meal at any of the restaurants participating during the Broadway at the Beach Restaurant Week, you will receive two FREE ticket vouchers to Legends in Concert. Now you can turn your dinner into dinner and a show!
For a tasty experience, be sure to check out any of theses restaurants participating during the Inaugural Broadway at the Beach's Restaurant Week while vacationing with Brittain Resorts and Hotels during the week of February 3rd through the 12th, 2017. Click here for a full list of participating restaurants.