When you're visiting Myrtle Beach the first weekend of March, you might notice tennis shoes and running attire instead of flip-flops and cover-ups. That's because March 2-4, 2017 is the 20th Anniversary Myrtle Beach Marathon! It's a weekend filled with runners that travel from all over to compete in various races – with the main draw being completing the full marathon. The other races happening that weekend include the Half Marathon, Marathon Team Relay, Grande Dunes 5K and the Family Fun Run. With these races being held at the beach, why not turn your "racecation" into a vacation?

To get everyone pumped for the big weekend, Grande Dunes is hosting a Myrtle Beach Marathon Kickoff Party Friday March 3, from 5:30 pm to 8:30 pm. Whichever race you're participating in, you can enjoy gorgeous views of the Intracoastal Waterway and dance along to live beach music as you get excited for your run. A pre-pasta dinner and alcohol will also be available for purchase.
When you're looking for the best place to stay for the weekend, think Brittain Resorts and Hotels. Some of the properties including The Breakers Resort, Dayton House, The Strand, and Bay View, are all conveniently located blocks away from the starting line. The morning of the race you can take your time getting ready instead of worrying about rushing to get to the starting line. Also, all of these resorts have breakfast restaurants either on property or steps away, so you can fuel up before your big run. And if you book your stay at The Strand – your pre-race breakfast is complimentary. Imagine waking up oceanfront and stretching to the sights and sounds of the Atlantic Ocean before the big race!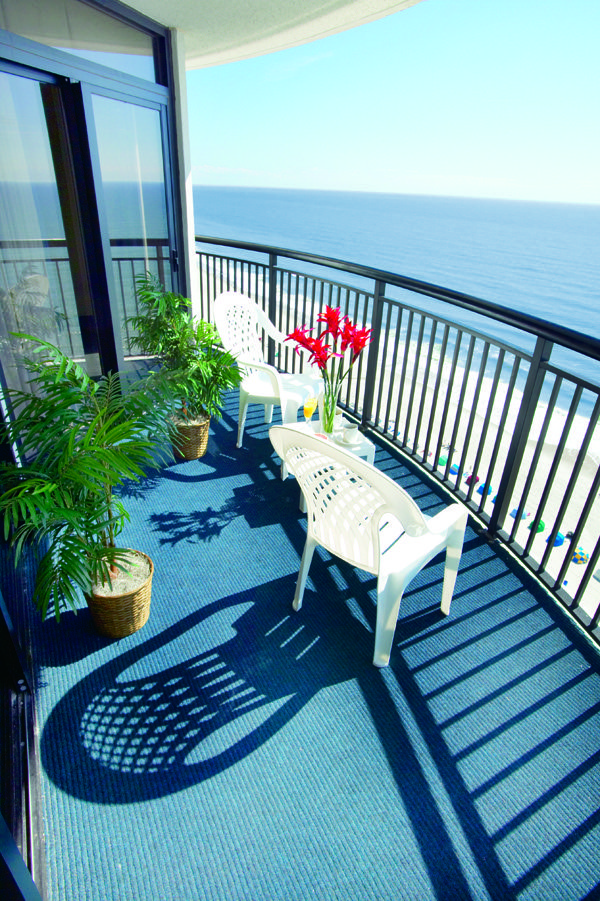 And after the marathon, enjoy a massage at the Cinzia Spa at North Beach Plantation or The Mist Spa at The Caribbean Resort. The masseuses will pamper you and ease tensions, massaging all your sore muscles. After you've rested and feel rejuvenated – there are all sorts of activities along the Grand Strand to provide plenty of entertainment. Whether you're traveling as a family or with a group of running friends, there is something for everyone.
If you traveled with your family, check out The Track Family Recreation Center. You and your kids will have a blast racing around this multi-level go-kart track. These are electric go-karts, so you can enjoy all the speed and fun without the smell of the gas fumes. And after you're done zooming around the track, you can enjoy playing games including skee-ball, air hockey, dueling basketball hoops and much more in the indoor arcade.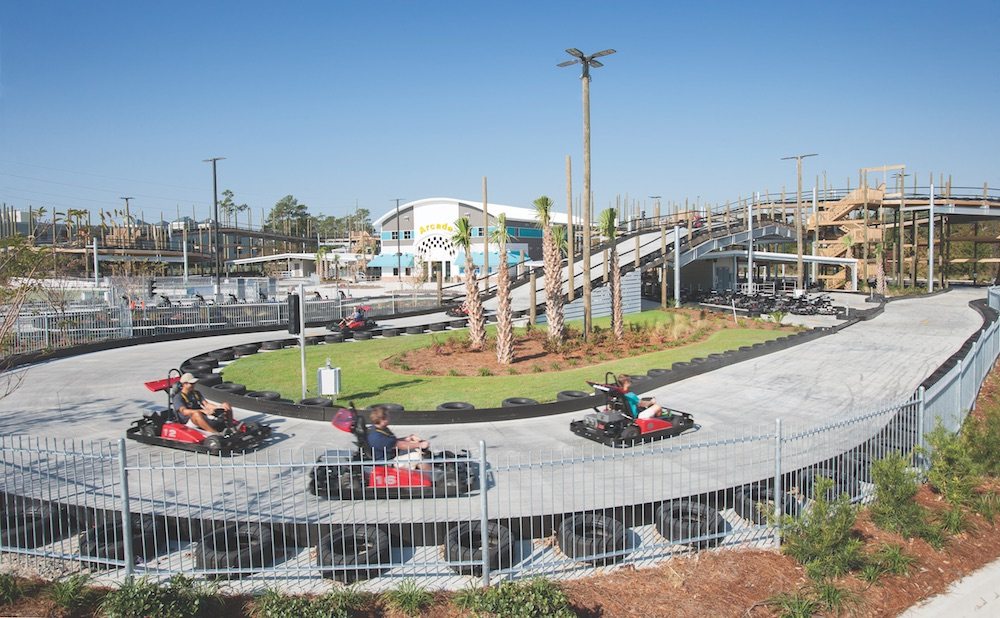 Did you travel with a group of running friends? You may want to relax and sip away the afternoon at Duplin Winery. Be sure to register for a tasting and learn all about the Muscadine wine that's grown and produced right here in the Carolinas. Or if you'd rather enjoy a few beers, check out the only microbrewery in Myrtle Beach – New South Brewery. This little gem located in the heart of Myrtle Beach is the perfect spot to sample some delicious craft beer brewed in the machines right in front of you.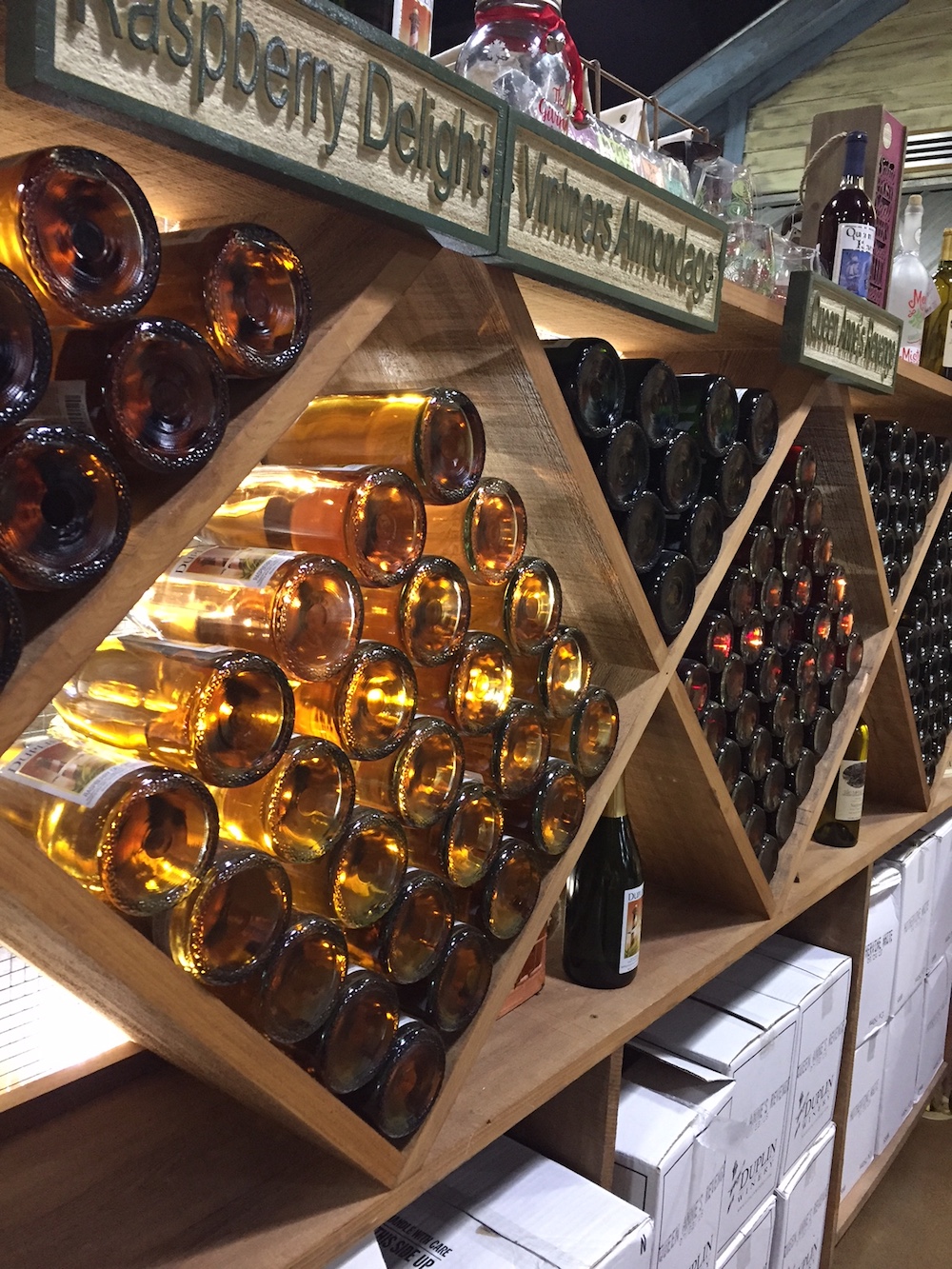 If you planned on treating yourself to some shopping after the marathon, check out The Market Common. You can meander and browse through shops, and once you've "shopped" up an appetite, there are plenty of restaurants to check out. If you're craving Sushi, Co Sushi features delicious sushi rolls served with a unique cocktail menu. There's also Brass Tap, Travinia Italian Kitchen, Ultimate California Pizza, P.F. Chang's, King Street, Tupelo Honey, Gordon Biersch, and Nacho Hippo – to name a few. There's definitely a restaurant to satisfy everyone's palate.
Running a marathon is quite a feat, and however you planned on treating yourself after accomplishing finishing the big race, Myrtle Beach has plenty of opportunities to reward yourself. From sipping and sampling wine and beer, to shopping and dining – there are plenty of ways to indulge in all the Grand Strand has to offer. The best prize will be turning your race weekend into a Myrtle Beach vacation. And it's not too late to make reservations! If you're planning on running in the 20th Anniversary Myrtle Beach Marathon and looking for convenience and oceanfront – make sure to book your stay with Brittain Hotels and Resorts.