While you're on vacation in Myrtle Beach and staying with Brittain Resorts & Hotels, you'll notice a few changes have been made to improve the functionality and appeal of a few of the properties.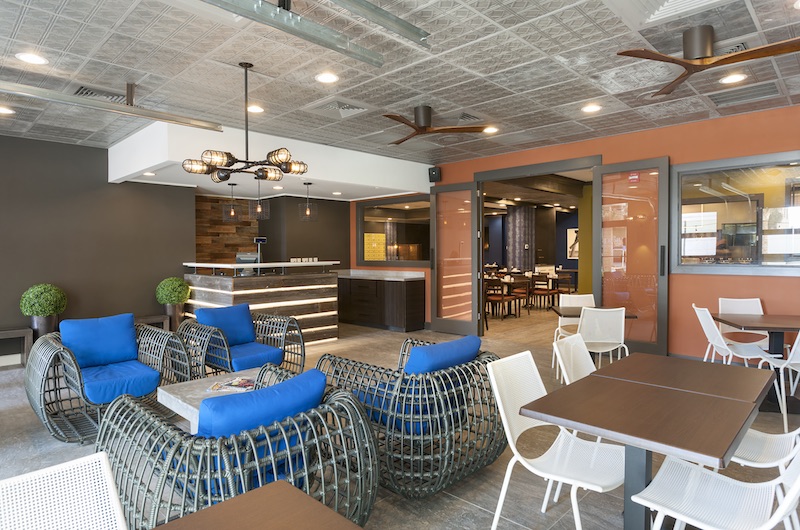 If you're grabbing breakfast at Papa's across from Breakers Resort, you'll discover a few things have changed. No, the delicious food items have stayed the same, but the interior has recently undergone an entire facelift. While Papa's was being renovated, the addition of a prohibition-era inspired restaurant was added next door. Strong Waters Craft Cocktails & Kitchen serves up handcrafted cocktails, offers a wide selection of local craft beer and their menu puts a twist on Lowcountry cuisine. If you haven't already, follow them on Facebook to keep up with their live music schedule and ever-changing collection of craft beer.
At Caribbean Resort the lobby was extended and remodeled. As you walk through the lobby you'll notice how it feels brighter and more open, as well as find beautiful accent pieces scattered throughout, like the white dresser with a glass top and crystal stone pulls. A bar has been added adjacent to the lobby. This bar has a vintage beach vibe with comfortable chairs and a small fireplace, making it the perfect spot to grab a cold drink before or after checking in – or relax after a day of exploring the Grand Strand.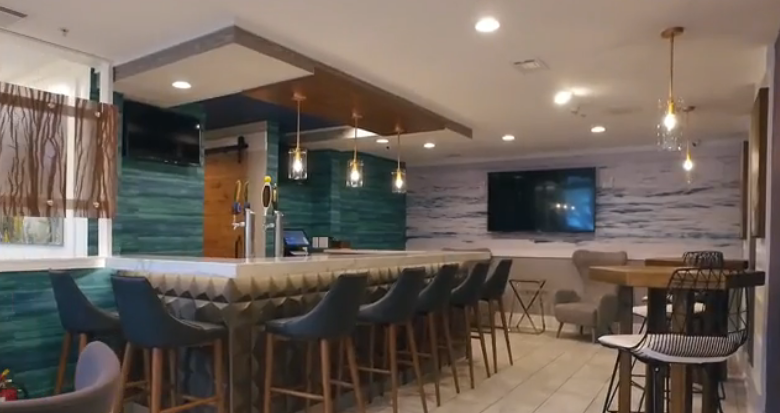 Compass Rose at Compass Cove Oceanfront Resort has been completely remodeled. The only thing you may recognize is the familiar smell of the Southern-inspired breakfast buffet with all the fixings. When you walk up Ocean Reef Resort, you'll immediately notice the new sign and awning that's been added to the front. Now there is a cool place to wait while the valet is grabbing your car for you. Another lobby that has undergone a transformation as well is Long Bay Resort. Various wooden panels line the walls and antique lanterns create a soft, welcoming glow.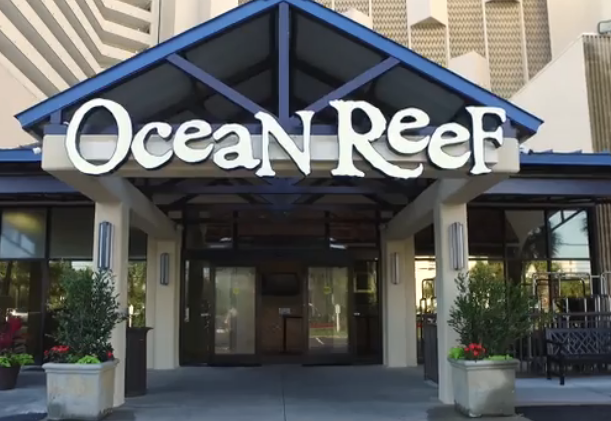 From a new restaurant to modifications made to the lobbies – Brittain Resorts & Hotels is always striving to find ways improve their properties and better serve its guests. These are the little details that go into making sure you have the best vacation ever when staying with them in Myrtle Beach.