GROW YOUR CAREER TO NEW HEIGHTS
It is because of our team members that Brittain Resorts & Hotels enjoys a long-standing reputation in the area for being exceptional. As an associate, you can create lasting memories for all guests by providing southern hospitality and personalized service.  Joining Brittain Resorts ensures you are kicking off a career embedded in excellence and tradition.
With a passion for helping people and a culture ingrained in family values, we genuinely care about fostering meaningful relationships and nurturing our team members to their fullest potential. From fun team celebrations and giveaways to advancement opportunities, Brittain Resorts & Hotels is a place to THRIVE.
WHY CHOOSE
BRITTAIN
RESORTS & HOTELS
WE ARE MORE THAN JUST A WORKPLACE…
We love what we do!  As leaders in the area's hospitality industry, our company is rooted in a strong, caring culture steeped in rich history and respect.
Joining our team means being a part of a flourishing, culturally diverse, and dynamic group of people focused on creating lasting memories. You will find your work rewarding as YOU make the difference to each of our guests. This is a place where friendships blossom and careers soar. As a company, we continue to grow and we hope you'll grow with us.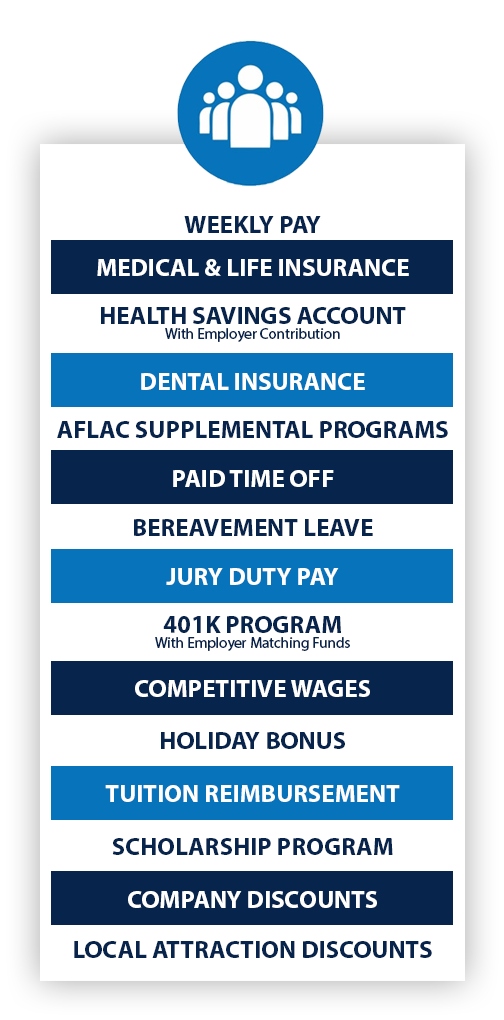 Whether it's enjoying weekly pay or paid time off, or taking advantage of the insurance programs and 401(k) program, Brittain Resorts & Hotels offers plenty of perks to our team members.
Looking to grow in your career?  We believe in cultivating talent and as a result, most of our management team has been promoted from within. We have a passion for helping others succeed in their careers. Brittain Resorts & Hotels also supports our team members pursuing their career in hospitality through the Tuition Reimbursement and Scholarship programs.