Job Summary
Looking for a fun & outgoing, "people person" who enjoys interacting with others. This individual must be hard-working and motivated to provide quality service and products with a smile. As a Bartender, you serve craft cocktails and other highly curated alcoholic and non-alcoholic beverages. You would also serve a full bar menu and entertain customers as if they were in their own home.
Job Duties
Meets and exceeds all aspects of the overall guest experience and provides the highest level of service at all times

Takes orders from customers and serves highly crafted cocktails and other beverages as well as a full bar menu in a discreet, professional and unobtrusive manner

Checks with customers to ensure they are enjoying their meals/drinks and correct any problem to ensure guest happiness

Collects payment from customers

Remove dishes and glasses from tables or counters and take them to the kitchen for cleaning

Greets all guests with enthusiasm and friendliness

Answers guest questions about food, beverages, and our facilities accurately and in a friendly manner

Develop relationships with guest

Must be knowledgeable to an encyclopedic level of the cocktail and mixed drink lexicon

Must be fully knowledgeable of the entire food menu including raw products and preparation techniques

Discerns guests' moods and accommodates their preferences and requests

Completes opening and closing side-work and deep-cleaning as assigned

Responsible for accurate and efficient setup and breakdown for bar operations

Must be willing and able to perform any related or similar tasks assigned by their supervisor
Requirements
Must be at least 21 years of age

Must have at least 2-3 of experience as a bartender

Must be able to work in a fast-paced environment

Warm and engaging personality with good communication and interpersonal skills, especially verbal, with guests, co-workers, management, and other parties

Excellent grooming and presentation with a good sense of decorum

Extremely self-sufficient with good analytical, administrative and problem-solving skills

Good discretion and independent judgment in evaluating situations and determining courses of action

Ability to interpret and implement management policies or operating practices

Good self-discipline with an ability to complete tasks independently

Ability to manage multiple tasks, issues, co-workers, and guests in stressful situations and take responsibility in a professional manner.
Due to the cyclical nature of the hospitality business, team members may be required to work varying schedules to reflect the business needs of the resort.
We are an Equal Opportunity Employer of all qualified individuals, including minorities, women, veterans & individuals with disabilities. We participate in E-Verify.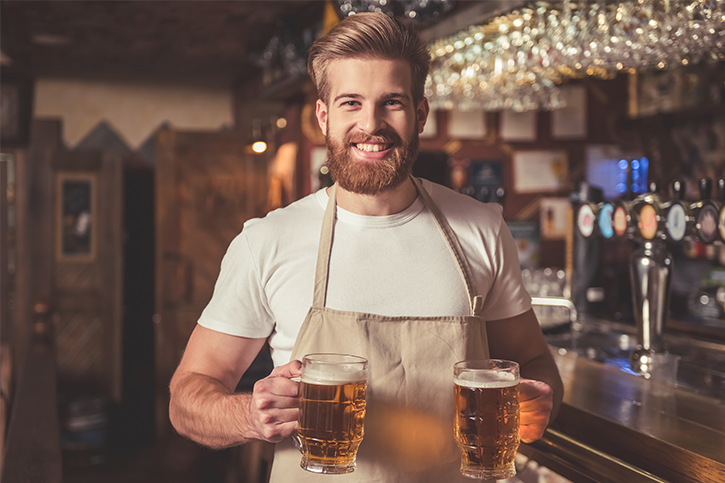 Follow us @brittainresorts